Welcome to the Team – June 2022
The Integra Group Welcomes Michael Compton and Lucas Kraatz to BOSS® Team
(June 14, 2022) – The Integra Group, the innovative force behind the landscape industry's original enterprise business management software, welcomes a pair of talented professionals to the BOSS® team.
Michael Compton joins the BOSS Client Success Team as an implementation specialist and Lucas Kraatz will serve as an executive consultant with the BOSS sales team.
In his role, Compton will work with landscape contractors, snow removal professionals and other field service industries to assist them to overcome barriers to growth and improve profitability and achieve maximum ROI when using BOSS.
Prior to joining BOSS, Compton worked in other field service industries including software user research, software testing, wireframing, prototyping, and UX Design. Compton was recommended by a BOSS senior implementation specialist and joins a growing team that delivers BOSS' trademark world-class user service and support.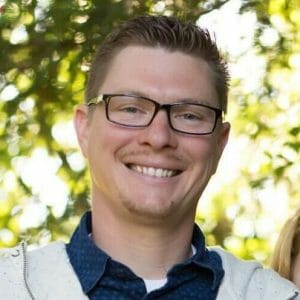 Kraatz, most recently a branch manager with Bluegrass Landscaping & Snow Management in Hazelwood, Missouri, brings a decade's worth of experience building client relationships and knowledge of the landscape contractor and snow removal markets to his new role with BOSS sales team. He will work closely with contractors looking to switch to or introduce business management software to their operations.
"One of the founding tenants of BOSS is to provide exceptional client service and support and Michael and Lucas will contribute to that effort," said Mike Cossins, president and founder of The Integra Group, developer of BOSS Software. "Both possess diverse skill sets, and client-focused mindset will make them valuable team members and valuable resources for BOSS users."
Noted for its ease of use and ability to be tailored to meet the ever-expanding needs of companies, BOSS stands alone when it comes to delivering return-on-investment and unmatched levels of client service and support.
BOSS is designed to solve shared challenges and barriers to growth for business owners in multiple field service markets including landscape construction, landscape maintenance, snow removal services, interior maintenance, and cleaning.
0
0
Chris.Darnell@bosslm.com
https://ek4n9d2iddd.exactdn.com/wp-content/uploads/2020/11/The-Integra-Group_Full-Color-Logo.png
Chris.Darnell@bosslm.com
2022-07-11 15:20:45
2022-07-11 15:20:45
Welcome to the Team – June 2022