Habitat for Humanity Project 2022
From day one, The Integra Group, the creator of BOSS® the landscape industry's first enterprise business management software, decided it was going to be more than just a problem solver for its clients, it was going to be a difference maker for those in need.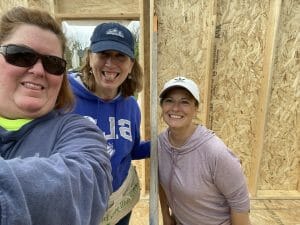 After a two-year hiatus due to the pandemic, a dozen Integra Group team members, traded in their laptops and monitors for hammer and drills to help Habitat for Humanity St. Louis build a new home for a family in need. The company has been a partner with the local Habitat chapter building homes since 2015.
"The Integra Group supports Habitat for Humanity St. Louis' mission to ensure everyone has a roof over their head by working with families to help them acquire the access, skills, and financial education necessary to be successful homeowners," said Mike Cossins, president and founder of The Integra Group, developer of BOSS Software. "By partnering with Habitat for Humanity, families seize the opportunity and possibility that decent, affordable housing represents, and we are proud to support such a worthy cause."
Integra Group team members lent their skills and time to help build the exterior framing on the ranch-style home in St. Louis' Riverview/Glasgow Village neighborhood. This project supports The Integra Group Foundation's mission of giving to the poor and less fortunate through both monetary donations and personal involvement, with an eye toward long-term sustainable results.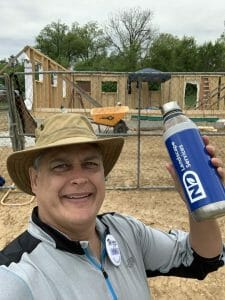 Habitat for Humanity offers a homeownership opportunity to families living between 25 and50 percent of the area median income, who are generally unable to obtain conventional house financing. In addition to purchasing their home and paying an affordable mortgage, partner homeowners contribute 350 hours of "sweat equity" on the construction of their home or another Habitat Saint Louis home and take educational courses to help them succeed at owning a home.
In addition to Habitat for Humanity, Integra also works with Give Hope Global, Midwest Food Bank, and the Jackie Joyner-Kersee Foundation.
0
0
Chris.Darnell@bosslm.com
https://ek4n9d2iddd.exactdn.com/wp-content/uploads/2020/11/The-Integra-Group_Full-Color-Logo.png
Chris.Darnell@bosslm.com
2022-07-11 15:08:07
2022-07-11 15:08:07
Habitat for Humanity Project 2022