Turning Data Into Dollars
12 Points Following Switch to BOSS
Massachusetts-based Greenscape's gross profit margin improved 12 points using BOSS Business Software
Data analytics improves financial and operational performance.
BOSS Software's data analytics and reporting features give users the ability to drill down on multiple data points to identify trends.
Data analytics is a teaching tool that can improve individual and team performance.
The data mined from analytics is beneficial to clients helping them budget and understand the true costs to do the job.
While there is indeed power in data analytics for businesses, harnessing that power has proven elusive for many landscape contractors.
Software manufacturer Microsoft reported in the fall of 2019 a startling statistic about data use in business: Between 60 and 73 percent of all data within an enterprise goes unused for analytics. Often, the problem lies in applying the right software solution that matches not only your industry, but the way you do business.
That isn't the problem for users of BOSS Business Software. When Greenscape, a 34-year-old landscape maintenance and snow removal company based in Raynham, Massachusetts, embarked on a search for new business software , they wanted a product that would sync with their growing regional enterprise.
Greenscape's 350 employees are spread across five maintenance and construction branches doing exclusively commercial work. The company made the move to BOSS software in large part to take advantage of software's ability to manage the myriad data it generates in its day-to-day operation.
Nate Patnaude, Greenscape's maintenance division manager, shares his thoughts on how BOSS has made Greenscape, a BOSS Elevation Award recipient, more efficient, profitable and customer responsive.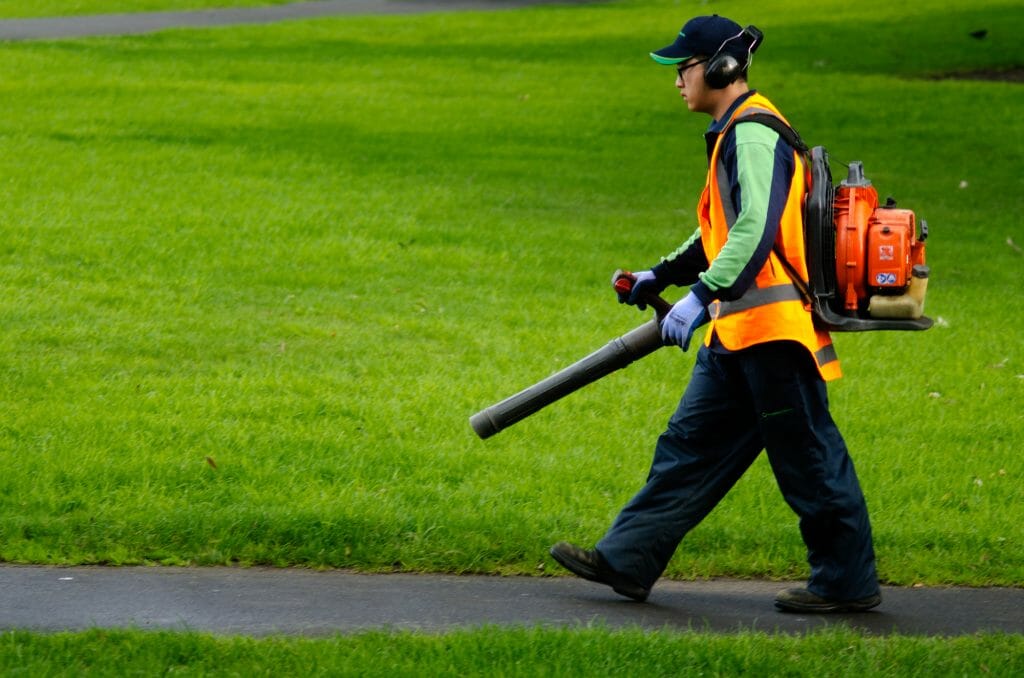 Q: What went into the decision-making process leading up to choosing BOSS?
We were using a construction software product previously and were looking for a system that was more granular and could manage the entire workflow – customer relationship management, sales, invoicing, and estimating.
Until we found BOSS it was a struggle to find software that understood the transactional nature of the landscape business. In our industry, we need to know how to manage the many small components of a job, and it often comes down to nickels and dimes, not thousands of dollars.
Q: What was the clincher to go with BOSS?
The visibility of the data and data reporting are significant strengths of the BOSS system. It gave us the ability to take data and easily cut, dice, and slice it to measure against our KPIs. The reporting structures have been a real plus and allow us to look at data from different angles.
We have five branches, one of which is 400 miles away, and having the visibility to see what's going on in real-time is invaluable.
Q: How does Greenscape use data analytics to its advantage?  
The analytics tools in BOSS software allow us to identify trends in ways that are critical to our business, whether it is season to season, service to service or market to market. The reports we generate provide us with a clear picture of how well each part of the business is performing.
We drill down and run reports using seven points of data on a weekly basis. We can look at one branch, one crew, or even one specific manager. If one data point is moving in a way that doesn't match up, we can take a closer look to see what's happening.
As a result, I can have a conversation with the branches about very specific items including labor hours, gross profit, and sales in real-time. This gives us the flexibility to affect change immediately which has been particularly valuable this year as costs have gone up. It has allowed us to make shifts to counteract and offset the increases.
Q: What impact do data analytics have on the bottom line?
Data analytics helps our sales team understand the impact of taking on a specific job can have at all levels of the company. We can also see trends in the market, which gives us a better understanding of the industry as a whole and allows us to make deliberate decisions about our approach.
For example, What type of services do we want at a specific branch? Will a specific market sustain a certain service offering better than another? What services are clients buying and when?
Data Analytics In Action
Patnaude shared an example where data analytics assisted a client better understand what services they needed and how it would impact their budget.  The client was a large private school that was making substantial improvements to the school grounds' landscaping.
During the process, the school realized it need an expanded and more consistent maintenance program design. Greenscape pulled past service data and factoring in the new improvements, outlined what services would be required to maintain the improvements.
The school was able to then make informed decision on what services were needed and how much they needed to budget.  The result was a four-year contract extension at a higher rate.
Data also provides Greenscape with greater flexibility to adjust contracts to help clients with their budgets. Patnaude said having access to the real-time data allowed Greenscape to make on-the-spot decisions, which was extremely valuable.
If your company is looking for a business partner that will be invested in your success, call 636.449.3300 or visit www.bosslm.com
0
0
Chris.Darnell@bosslm.com
https://ek4n9d2iddd.exactdn.com/wp-content/uploads/2020/11/The-Integra-Group_Full-Color-Logo.png
Chris.Darnell@bosslm.com
2021-10-05 21:01:27
2021-10-05 21:01:27
Turning Data Into Dollars