The Integra Group BOSS® Announces New Software Release
(August 4, 2021) – The Integra Group, the innovative force behind the landscape industry's original enterprise business software, has deployed a new global release of its BOSS® software that helps landscape contractors, lawn care and snow removal professionals overcome barriers to growth and improve profitability.
New features include:
Integrated DocuSign and e-signature capabilities

– this allows customers to obtain electronic signature using DocuSign directly integrated with BOSS software, providing faster turnaround for document execution and the ability for clients to sign documents anywhere from any device. 

Integrated credit card payments –

A

single source solution for processing customer's credit card payments featuring robust payment security, transparent pricing, detailed transaction management and reporting, next day funding, 24/7 customer support and reduced credit card fees.

 
Text messaging

– capability to easily share important scheduling and project-related information via text message to your team and clients. 
"Our goal is to give our clients the tools they need to continually improve and grow  their business operations," said Mike Cossins, president and founder of The Integra Group, developer of BOSS Software. "We are continually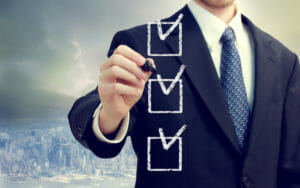 adding new features to BOSS software to make it the go-to business management tool for all lawn and landscape contractors and snow removal professionals."
Noted for its ease of use and ability to be customized to meet the ever-expanding needs of companies, BOSS Software stands alone when it comes to delivering return-on-investment and unmatched levels of client service.
BOSS Software is designed to solve common challenges and barriers to growth for business owners in multiple vertical markets including: 
Landscape and snow removal management 

Field service management 

Marine transportation and logistics management 

Food service management 

Supply chain management 

Custom solutions for various industries
Learn how BOSS can help you grow your business at www.bosslm.com 
About The Integra Group
Founded in 1999, The Integra Group provides cloud-based solutions and custom software consulting services throughout the U.S., Canada, and Australia. Our solutions are mission-critical business operations that are typically enterprise-wide in scope.
Media Inquiries
Cindy Codecode@b-communications.com
Jeff Fennerjfenner@b-communications.com
0
0
Chris.Darnell@bosslm.com
https://ek4n9d2iddd.exactdn.com/wp-content/uploads/2020/11/The-Integra-Group_Full-Color-Logo.png
Chris.Darnell@bosslm.com
2021-08-04 14:52:45
2021-08-04 14:52:45
The Integra Group BOSS® Announces New Software Release