The Integra Group – Creator of BOSS® Software – Announces the Launch of New Corporate Website
(June 21, 2021) – The Integra Group, the innovative force behind the landscape industry's original enterprise business software, announces the launch of its redesigned website with updated content and client service tools.
TheIntegraGroup.com is the source for landscape and snow removal contractors looking for intuitive and customizable software solutions that help companies transform their businesses and remove barriers to growth.
The website features expanded content offerings detailing the unique features and industry-focused solution-based tools of BOSS® software, an overview of the software's implementation process and stories of how landscape contractors and snow management professionals have found success using BOSS.
The site is also a portal to BOSS University Training and Certifications which includes self-guided video training, regular webinar "Deep dive" sessions, client group "Elevation Workshops," regularly scheduled instructor led trainings, and customized in-person training sessions.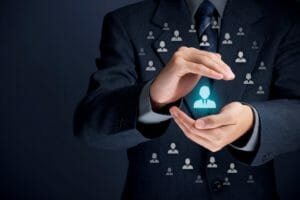 "BOSS software is not an off-the-shelf product with limited functionality. Rather, it is customizable and scalable to meet the needs of growing landscape and snow removal entrepreneurs," said Mike Cossins, president and founder of The Integra Group. "The new website is more than a fresh coat of paint. It allows us to highlight our client-focused solutions and to tell the world what makes us different. BOSS software is a solution designed and built for your industry by your industry!"
Founded in 1999, The Integra Group has seen its versatile BOSS Software deployed by hundreds of landscape contractors across the United States. Noted for its ease of use and ability to be customized to meet the ever-expanding needs of companies, BOSS stands alone when it comes to delivering return on investment and with their unique culture focused on service, The Integra Group provides unmatched levels of client service.
BOSS Software is designed to solve common challenges and barriers to growth for business owners in multiple vertical markets including:
Landscape and snow removal management
Field service management
Marine Transportation & Logistics management
Food service management
Supply chain management
As well as custom solutions for various industries
The work in this diverse set of industries not only makes Integra stronger, but it also brings new ideas and innovation from various industries together to help your industry.
About The Integra Group
The Integra Group provides cloud-based solutions and custom software consulting services throughout the U.S., Canada, and Australia. Our solutions are mission-critical business operations that are typically enterprise-wide in scope.
0
0
Chris.Darnell@bosslm.com
https://ek4n9d2iddd.exactdn.com/wp-content/uploads/2020/11/The-Integra-Group_Full-Color-Logo.png
Chris.Darnell@bosslm.com
2021-06-21 14:48:41
2021-06-21 14:48:41
The Integra Group – Creator of BOSS® Software – Announces the Launch of New Corporate Website