Stephanie Leveling Joins BOSS® Elevation Team
(November 23, 2021) – BOSS®, the landscape industry's original business management software developer, announces the addition of landscape industry veteran Stephanie Leveling to its Elevation Team. 
The Elevation Team is unique to BOSS and serves as a support system for new and existing users to help them achieve superior results in their businesses when implementing BOSS business management software into their operations. Leveling joins John Richter and Lisa LaRose.
A graduate of Illinois State University with a Bachelor of Science in agribusiness/horticulture, Leveling started her career in the green industry as an intern with Heimos Greenhouses in Millstadt, Illinois, and worked there after graduation.
Leveling moved to the commercial maintenance area as a foreman for Munie Greencare Professionals in Caseyville, IL and built a career in account management that has spanned three decades working for some of the largest commercial maintenance companies in the St. Louis market. For the last seven years she has served as the divisional manager for Ideal Landscape Group located in south St. Louis County. 
Active with the NALP's Women in Landscape Network, Leveling was recently appointed to the Gateway Professional Horticulture Association board in St. Louis as member at large. Active in the community as well, Leveling is on the board of directors for the O'Fallon Little Panthers Football Club, and served as the committee chair in the local Cub Scouts.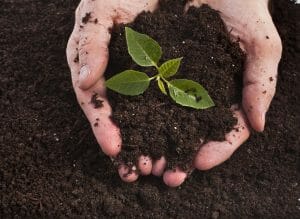 "Joining BOSS allows me to work with green industry professionals all over the country to help them grow and improve the overall performance of their businesses and continue to be a part of and contribute to this industry that I absolutely love," said Leveling. 
Noted for its ease of use and ability to be customized to meet the ever-expanding needs of companies, BOSS Software stands alone when it comes to delivering return-on-investment and unmatched levels of client service.
BOSS Software is designed to solve shared challenges and barriers to growth for business owners in multiple vertical markets including landscape and snow removal management 
Learn how BOSS can help you grow your business at www.bosslm.com
About The Integra Group
Founded in 1999, The Integra Group provides cloud-based solutions and custom software consulting services throughout the U.S., Canada, and Australia. Our solutions are mission-critical business operations that are typically enterprise-wide in scope.
Media Inquiries
Cindy Codecode@b-communications.com
Jeff Fennerjfenner@b-communications.com
0
0
Chris.Darnell@bosslm.com
https://ek4n9d2iddd.exactdn.com/wp-content/uploads/2020/11/The-Integra-Group_Full-Color-Logo.png
Chris.Darnell@bosslm.com
2021-11-23 15:02:21
2021-11-23 15:02:21
Stephanie Leveling Joins BOSS® Elevation Team