(December 8, 2021) – Peer to peer learning is often the most effective method of transferring knowledge. To that end BOSS®, the landscape industry's original enterprise-class business management software creator, hosted an Elevation Workshop for clients at this year's GIE + EXPO in Louisville. 
The workshop featured BOSS software users sharing their real-world scenarios to explain how BOSS helped them realize significant positive impact to their businesses by improving productivity, profitability, growth, and more. 
"Our Elevation workshops are part of the secret sauce that makes BOSS so valuable to our clients," said Mike Cossins, president and founder of  The Integra Group. "We want our clients to benefit from sharing practical ideas and solutions to the challenges and opportunities they experience running their businesses every day. It's neighbor helping neighbor in the BOSS community."
Presenters included Erin Grummert with Zak George Landscaping in Ft. Collins, Colorado and Peter Thelen of Landmark Landscapes in Atlanta. 
Grummert's shared how Zak George benefitted from deploying BOSS in their snow and ice management division.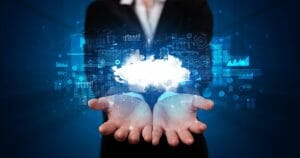 "The cloud-based feature gives our snow and maintenance teams the ability to clock in from the job site and to view and adjust schedules to respond to client's needs faster," said Grummert. "The route optimization feature gives us the ability to streamline the client billing process by combining service tickets because we bill daily for snow."
A BOSS user since 2018, Zak George has realized the following benefits in their snow and ice management division:
Reduced paper usage by 80 percent.

Increased accuracy of clock-in times, making payroll and invoicing more accurate, while reducing effort required.

Gained the ability to adjust schedules on the fly during snow events.

Greater efficiencies in the pre-season planning process and set up.
Landmark Landscapes, a 10-year BOSS user, turned to BOSS to upgrade its financial and operational reporting systems to drive profitability. The company uses a weekly hours labor report for their maintenance division to help crew leaders and crews understand what drives productivity, profit and more effective time management.
"This is where the power of benchmarking comes into play," Thelen told attendees. "It has helped our crew leaders and crews make better decisions."
Landmark also uses the quarterly production efficiency reports to identify areas needing improvement and price new business opportunities properly.
"The analysis of the data from the reports has helped us improve our bid analysis process and allowed us to improve our gross profit by six margin points by looking at the hours we were spending and what we were charging."
The ease of use and ability to customize BOSS meets the ever-expanding needs of its companies while delivering a return-on-investment. The software is designed to support multiple vertical markets including:
Landscape and snow removal management 

Field service management 

Transportation and logistics management 

Moving and storage management

Food service management 

Supply chain management 

Custom solutions for various industries
Learn how BOSS can help you grow your business at www.bosslm.com and www.theintegragroup.com
About The Integra Group
Founded in 1999, The Integra Group provides cloud-based solutions and custom software consulting services throughout the U.S., Canada, and Australia.
Media Inquiries
Cindy Codecode@b-communications.com
Jeff Fennerjfenner@b-communications.com
0
0
Chris.Darnell@bosslm.com
https://ek4n9d2iddd.exactdn.com/wp-content/uploads/2020/11/The-Integra-Group_Full-Color-Logo.png
Chris.Darnell@bosslm.com
2021-12-08 14:58:27
2021-12-08 14:58:27
BOSS® Hosts Elevation Workshop To Assist Users Drive Business Opportunities