A Measurable Improvement in Performance
Hartman Landscaping Improved Financial and Operational Performance After Selecting BOSS®
What gets measured, gets improved. That's critical in any business, but particularly so in the landscape and snow removal industries where labor and staffing can be a revolving door and weather can be unpredictable.
The best way to profitably manage a business is through real-time numbers. These numbers tell a business owner what their gross margins are so adjustments can be made proactively to improve the bottom line.
The Need for A Single Solution
Beau Hartman is the president of Hartman Landscaping in Zanesville, Ohio He's passionate about the landscape business and it's been in his blood since he was 15 years old. While this is a common start for many landscape industry entrepreneurs, not all landscape businesses are alike. When Hartman and his team decided that they'd had their fill of reviewing 10 different spreadsheets to complete their client billing as well as the need for a better scheduling tool, they set out to find a business management software program that could serve as a one-stop-shop. Specifically, a centralized platform to remove the uncertainly and time intensive process of manual time keeping and data entry.
After spending a few months researching and reviewing software demonstrations, Hartman determined that BOSS® would provide them with what they needed – a more cost-effective solution than other providers, and with a bonus comfort level that comes from the software for snow removal.

Finding Financial Success
As they set to implement the new software, Hartman couldn't have imagined the financial success they would enjoy in one year's time.
"We had been working with consultant Ed Laflamme to improve our gross margins across the board, but BOSS made it a lot easier to properly job cost and monitor and estimate gross margins," said Hartman. "Job costing, alone, is really the number one benefit to us. If we can't see what our job performance is, we don't know what our margins will be."
The company discovered that several condominium associations clients they were manually job costing and thought they were doing OK on when it came to profit margin were, in fact, costing them money.
Hartman estimated his annual revenues increased from $1.8 million to $2.5 million in 2021 because the software helped the company do more and do it more productively.
"It streamlines everything and allows us to handle sales more efficiently, which in turn helps us monitor gross margin and know we're doing profitable work," he added.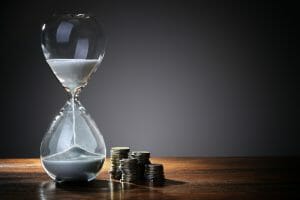 Saving Time and Money
Hartman's team implemented the software in about three months. They held two to three meetings a week running from 30 minutes to two hours. In addition, they had homework to input service, materials and production rates into the program. While time-consuming, Hartman said his team didn't resist the implementation and were glad to see it through.
Today, contract renewals are much easier through BOSS software automation, and the purchase order system is the driving factor behind the company's job costing.
"The monthly invoicing alone (through BOSS) probably saved us 12-16 admin hours a month," said Hartman. "I can't imagine working without BOSS. We were scared at first as it was an expense, but we looked at how much money we spend a year in advertising and determined that if it costs us a dedicated amount of money each month to run our entire business, it's definitely worth it."
Today, contract renewals are mostly automated, a purchase order system is in place controlling job costs, AP is in order, and snow removal and mowing routes are centralized.
Hartman enjoys the ability to monitor gross margin on install projects on a daily, weekly or monthly basis. As material invoices are input, he can see in real-time where they stand on a job. On maintenance contracts, he can see which properties they're underestimating hours on making it easier for crews to see the overall budget for the job.
Benefiting From Early Returns
With one full season under their belt, Hartman said there were a few big eye openers pertaining to inventory and direct job costs. He also learned about distributed time – the travel time between jobs. BOSS distributes it and proportionately allocates it to each job based on the size of the job.
"The investment and time spent onboarding the new system were big lifts but it's definitely worth it in the long run it," said Hartman. "
0
0
Chris.Darnell@bosslm.com
https://ek4n9d2iddd.exactdn.com/wp-content/uploads/2020/11/The-Integra-Group_Full-Color-Logo.png
Chris.Darnell@bosslm.com
2022-01-11 19:02:05
2022-01-11 19:02:05
A Measurable Improvement in Performance