The Integra Group Announces Promotion of Diane Moellenhoff to Sales Manager
The Integra Group Announces Promotion of Diane Moellenhoff to Sales Manager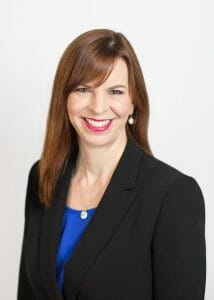 St. Louis, MO – The Integra Group, the innovative force behind the landscape industry's original enterprise business management software, announces the promotion of Diane Moellenhoff to Sales Manager for BOSS® Software.
In her new role, Moellenhoff is responsible for leading a team of executive consultants representing BOSS Software products that serve landscape contractors, snow removal and field service management. She also spearheads business development efforts to solve mission critical problems with customized software solutions across emerging industries including construction, food service, and logistics.
A native of St. Louis, Moellenhoff received her Electrical Engineering degree from the Missouri University of Science and Technology. After college, she spent almost 20 years on the West Coast with a varied career in technology working primarily in the semiconductor sector, as well as training and coaching sales teams.
"BOSS has been a secret weapon for so many landscape contractors and snow removal professionals, it's incredible to see businesses truly transform with our solutions," said Moellenhoff. "I am really excited to have an experienced team with so much direct industry knowledge spread the word, so we can help many more companies improve their operations as well as their bottom line."
BOSS Software is recognized for its adaptability and ability to be tailored to meet the ever-expanding needs of landscape and snow removal companies. BOSS stands alone when it comes to delivering return-on-investment and unmatched levels of client service and support.
BOSS is designed to solve shared challenges and barriers to growth for business owners in multiple field service markets including landscape construction, maintenance, and snow removal services.
Learn how BOSS can help you grow your business or request a consultation.
About The Integra Group
Founded in 1999, The Integra Group provides cloud-based solutions and custom software consulting services throughout the U.S., England, Canada, and Australia. BOSS industry-specific solutions are mission-critical business management services that are enterprise-wide in scope.
0
0
Chris.Darnell@bosslm.com
https://ek4n9d2iddd.exactdn.com/wp-content/uploads/2020/11/The-Integra-Group_Full-Color-Logo.png
Chris.Darnell@bosslm.com
2023-04-25 06:32:22
2023-04-25 06:32:22
The Integra Group Announces Promotion of Diane Moellenhoff to Sales Manager