Teamwork Pays Off: The Elevation Team Ensures Client's Success 
A new enterprise software solution shouldn't just provide support for the business as it is today. It should position a land care operation to elevate its efficiency, customer service, and profitability well after the purchase … month after month, year after year. 
BOSS® Software has made it a priority to put its clients in the best possible position to maximize the system's capabilities through the BOSS Elevation Team.
Comprised of BOSS super-users with more than a century of combined industry experience, the Elevation Team provides new users with regular engagement on their use of the software to ensure it is achieving its full potential. 
"We're client advocates, like an account manager for the BOSS customer," says Shannon O'Neil, chief operating officer at Chicago-based Ryco Landscaping and an Elevation Team member. "We are there to reach out to clients, engage them, and provide a touch point for questions and issues they encounter." 
Continually Improving Software Performance
One of the most valuable services the Elevation Team provides is a yearly wellness check, which comes with the software subscription. 
"The BOSS wellness check is designed to gauge how well the client is using the software, and to identify areas where the business could receive more benefits," says O'Neil. 
The wellness check includes metrics on standard housekeeping items, extended features, and reports so that the client can understand where their organization rates with its use of BOSS.
"A customized report card is provided for review, then we schedule a meeting to go over the results and help the client clearly understand where there are opportunities for improvement, and to answer any questions," explains O'Neil. 
In addition, clients are trained how to run the wellness check on their own any time of the year to ensure continuous improvement. 
Software Customized to Your Company's Needs
Software customization and new software segment installations are another place that the Elevation Team can come into play. 
"We recently helped out a contractor who was focused on landscape lighting," says O'Neil. "We helped him connect the dots, get all the products he was using into his inventory, and successfully deploy the software solution." 
A recent customization provides a good example of the value of the Elevation Team. It was a payroll report that calculated weekly performance bonuses using an Excel spreadsheet.
"A contractor was doing a specific report and that we were able to help reformat, which has saved the company both time and money," says O'Neil. 
"It involved pulling a report from the accounting system and putting the numbers into Excel to do the calculation," she continues, "and that spreadsheet was then sent to payroll. Not only was it cumbersome, but formula errors were causing the bonuses to be calculated too high. We created a Pivot report that took the Excel step out and sent it direct to payroll."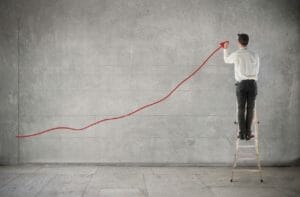 Premium Service, Premium Results
The Elevation Team also offers premium service calls for a deeper dive into issues and questions.
"Our value as owner/operators is that we can provide a fresh look and level of experience that a programmer can't because of our experience in the industry," says O'Neil. "We've been there and done that." 
Another available offering is the BOSS Elevation Group Workshops, which feature targeted, intensive off-site experiences with the Elevation Team, BOSS software developers and managers, and fellow landscape contractors who are BOSS clients. 
"The next workshop in July is focused on snow, and we will have snow removal clients speaking at the event," says O'Neil. "Our goal is to elevate and improve the client experience beyond basic customer service and accelerate business performance."
The BOSS® Difference
BOSS' intimate knowledge of software and the professional landscape and snow removal business makes it the number one choice for businesses searching for a complete software solution. Call 866/596-5971 or request a free consultation today.
0
0
Chris.Darnell@bosslm.com
https://ek4n9d2iddd.exactdn.com/wp-content/uploads/2020/11/The-Integra-Group_Full-Color-Logo.png
Chris.Darnell@bosslm.com
2022-05-18 16:43:42
2022-05-18 16:43:42
Teamwork Pays Off: The Elevation Team Ensures Client's Success